Customer Reviews
Better Business Bureau, Chicago | Yelp Reviews | Home Advisor Reviews
Oct 24, 2018 by Rebecca Kettering
Highly Recommended
We are so happy we chose All Around Inspection for our home purchasing process. Ken was able to promptly fit us into his schedule and was flexible when we needed a time change. He was prompt upon arrival and greeted me with a smile. I do feel he fully inspected the entire property and holds great pride in what he does. The report provided after the inspection was very honest, clear and informative. I absolutely recommend Ken to anyone needing to do a home inspection!
Jul 26, 2018 by Cathie
Services
We appreciate the professional service provided by this company. We were given a full report which helped us to understand any issues that might be present prior to buying our new home. Thank you for your help and assistance. We highly recommend this company.
All Around Inspection
Phone: 847.471.7313
Home Inspection: Service Request
Member of: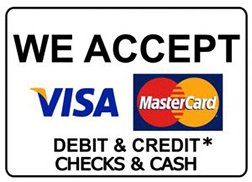 *$4 service fee added for credit cards