Home Inspection Report
What's included in a home inspection report
Licensed home inspectors are required to provide their clients written reports of the home inspection. The report will contain detailed information on the subject property.
The inspection report will identify the components and systems of the property observed by my company.
Here are the key areas you can expect to be covered in a home inspection report:
Structural components including foundation and framing of the home.
Exterior features including siding, soffit, porches, balconies, walkways, railings and driveways.
Roof system including shingles, flashing and skylights.
Electrical system including service panels, breakers and fuses.
Plumbing systems including pipes, drains, water heating equipment and sump pumps.
Heating system including equipment and venting.
Cooling system including energy sources and distribution equipment.
Interior features including walls, ceilings, floors, windows, doors, stairs and railings.
Insulation and ventilation including those in the attic and other unfinished spaces.
Fireplaces including chimneys and vents.
All Around Inspection
Phone: 847.471.7313
Home Inspection: Service Request
Member of: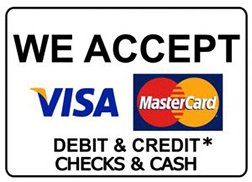 *$4 service fee added for credit cards